DESCRIPTION
Are you trying to Regrow your Edges, Hairline or Baldspots?
You're in the Right Place!
Hair loss from alopecia, chemical damage, medication, surgeries, stress or tight hairstyles can be life changing.
When trying to regrow your edges, have a fuller hairline, fill in bald spots or repair damage do you know what to do?
Do you even know where to start?
WE'RE HERE TO HELP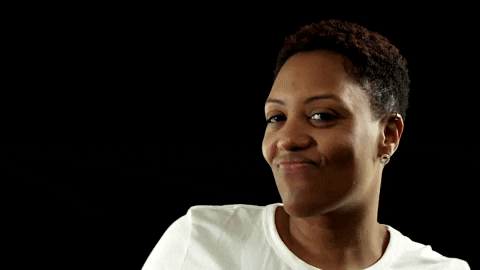 Here's the problem...
You don't know the type of hair loss you have, so you don't know how to fix it.
You've tried A LOT of products with no results and you don't know why.
It's so frustrating trying product after product that you just give up.
It leads to:
✔️ Low self-confidence because you're not seeing a change.
✔️ Spending too much of your time, energy and money
✔️ Feeling like you're missing something
I know you may be getting tired of spending time & money on your hair growth.
Don't Give Up Yet.
You can actually having the thick, healthy, growing hair you want.
THAT'S WHY WE CREATED
the BALM!
All natural, herbal hair product with proven ingredients for healthy, hair regrowth.
Designed to:
Give you the confidence that you're using the right ingredients for major hair loss. You'll achieve better results and have stronger, healthier hair growth!
WHAT IS IT: A unique infusion of 20 powerful herbs, flowers & natural oils that heal your scalp for maximum growth & thickness.
the BALM is a hair grease/pomade that you dab your finger in & massage into your scalp. It has a lovely herbal, cinnamon, syrup-y smell that's not over-powering but definitely packs a punch to your scalp.
At last, you can proudly wear your own hair and not be ashamed. 
Are you ready to be in control of your hair again? 
✔️No more hiding your hairline? 
✔️Be free to get the styles you want?
✔️Have hair you're proud for others to see?
Then start your growth TODAY!
Find out how over 3000 women with hair loss have got their confidence back from these issues:
Stress
Traction alopecia,
Tight braids & weaves
Wigs & frontals
Postpartum
Scalp psoriasis
Chemical damage
Chemo treatment
BENEFITS:
Kills the bacteria & fungi on your scalp so growth can begin.

Soothes itching & dandruff. 

Improves scalp circulation for faster growth & thickness.

Seals in moisture & to make hair stronger & healthy

It's easy to apply.

Most customers see results in 3-5 weeks
 ➕ All ages and ethnicities can benefit.
DIRECTIONS:
For maximum results:
 1. use it daily.  2. have patience.
Massage a small amount into scalp or problem area. 

Use it just on your problem spots or all over your hair.
Can be used while wearing protective styles.
Store jar in a cool dry place.
Disclaimer: If your hair is fine or thin, using too much will make your hair very greasy. If it becomes too heavy you can rinse it out with our gentle shampoo.
SEE HOW IT'S MADE
 
INGREDIENTS
Our formula is unique because we infuse the herbs & oils for several weeks. This allows the healing properties to be extracted so you get maximum growth.
Fenugreek (Methi) Seeds: Natural DHT Blocker that k

ills the bacteria & fungi on the scalp. Also fights scalp irritation & dandruff to promote growth

.
Hibiscus: S

timulates

 growth

 from dormant 

follicles in bald patches

Pumpkin Seed Oil: Natural DHT blocker packed with vitamins & nutrients to help promote thickness.
Stinging Nettle: Natural DHT blocker rich in silica and sulphur that promote hair regrowth and restoration.
Amla Oil: Contains fatty acids for stronger hair, prevents hair loss, and slows down graying.
Tamanu Oil: Natural conditioner that goes deep into the roots to cure dry hair.
Other Ingredients: Beeswax, Coconut Oil, Castor Oil, Rice Bran Oil, Bhringraj Oil, MSM, Brahmi, Rose, Burdock Root, Black Cumin Seeds, Essential Oils

100% Natural (plant based ingredients): No silicones, parabens, sulfates, petroleum, phthalates or mineral oils. Grow your hair without chemicals, 
Disclaimer: *Please note that the color of the product may range from dark green to reddish brown. This is perfectly normal.
Made in the USA. Cruelty Free 🐰
PRODUCT SPECS:
Consistency: Pomade or Hair Grease
Scent Profile: Cinnamon & Herbs
Weight: 1 oz or 3.5 oz
Container Material: Aluminum tins
SHIPPING
*Due to COVID-19, our shipping carriers are experiencing delays. Updates on shipping when searching tracking numbers may also been delayed. PLEASE ALLOW EXTRA TIME FOR DELIVERY. The One80 Collection processes orders within 2-4 business days from our facility in Fort Worth, Texas.
Inclement weather, holiday's and sales may delay shipments. If you have any questions about your order, please send us a message HERE or visit our FAQ  page.
Customer Reviews
09/02/2021
Latarsha C.

United States
I recommend this product
Tasha
All I have to say is I love this product, it works really good so well that I order my daughter one and she love it too. I highly recommend.
07/16/2021
Carrie B.

United States
I recommend this product
The Balm is real
I had small bald spots and its filling in.
07/07/2021
Marie S.

United States
I recommend this product
8102933954
I'm been seeing progress.
07/02/2021
Lawanda W.

United States
I recommend this product
Balm hair growth
Its growing slow due to the retention of micro braids however, my hair is dormant and its going to take a while for it too grow on my sides because it was completely bald on my sides. I see very little growth but in time I hope it feels in. But over all I like the balm.
07/02/2021
Pamela C.

United States
I recommend this product
It's for my daughter & it's really bring her back ,,this photo is the truth she's loving how her hair is coming back!!!!!